Another video of mine is featured in CNN.
CNN asked its viewers to document in photos or videos about how people in urban areas exercise.
I submitted the video of Chinese people dancing at the Olympic park when I visited it last Friday.
Despite Beijing's rapid development in speed no one predicted, some of its people stay the same, especially the retired ones.
All year round, some parks and other huge spaces in this city are in festive mood in the morning or in late afternoon to early evening.
Dancing is their way to exercise and to keep themselves fit. Anyone can join them–even passersby and tourists alike.
What a great way to age gracefully! :))
This time, it's not just my video but MY NAME is even on the article itself.
It's sooooo cool when you actually see your name in it.
Read it 'till the end and find me. 🙂
Source:
https://www.cnn.com/2010/HEALTH/04/07/world.health.day.exercise/index.html
Around world, sharing secrets for exercise in cities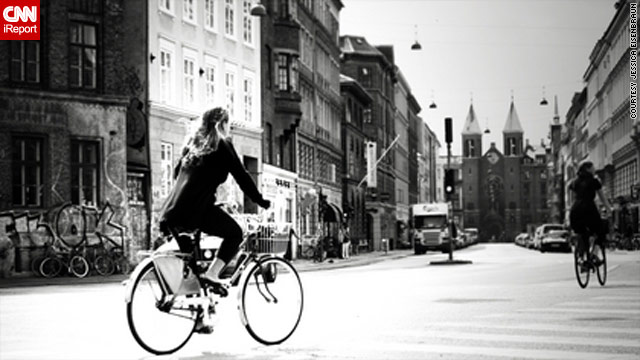 (CNN) — In Copenhagen, Denmark, which has a reputation for accommodating cyclists, Jessica Eisenbraun gets her exercise riding around the city on her steel bike, which is older than she is but easy to maintain. Biking is the fastest way around the city, she says, when you consider how long it would take to park a car or take a bus.
"At the end of the day, there is nothing more 'Copenhagen' then riding around the city on a beautiful day with music," said Eisenbraun, 24, originally from Chicago, Illinois.
The World Health Organization has declared April 7 to be World Health Day, with a theme of health in cities. For this event, the organization is launching a campaign called 1000 Cities, 1000 Lives.
From April 7 to April 11, it is collecting 1,000 stories of "urban health champions" who have positively influenced health in their communities. The organization is also promoting the opening of public spaces to health — such as blocking off roads or opening parks — and spreading awareness of how the urban environment affects health.
In honor of this day, CNN asked viewers to share their photos and videos with CNN iReport showing how people make use of their urban landscapes to exercise.
Some take refuge in parks on the outskirts of their busy cities. Some cities such as Copenhagen make exercise an easy part of everyday life. Residents have Nørrebrogade, a major artery into the center of the city, as a bus and bike-only road. Nearly every street has a bike lane, and riders wear lights to keep them safe, Eisenbraun said. Read her iReport here.
Los Angeles, California, on the other hand, is not so friendly to anyone who's on the road without a car or truck. Given the heavy traffic and the smog, it's very much a gym-oriented place for those looking to get a workout, said Taylor Humphries, 34.
"You never see anybody running in the streets downtown; it's close to impossible, and there are no real lanes or no real open areas to run," said Humphries, who has a television and film production company.
But Humphries still goes running in the mornings before work a few times a week; he prefers from La Cienega Boulevard to the beach, where there are usually many others running in the early morning.
Even if the news says there's a "red alert" for smog, he'll still take the run, hoping all that exercise will counteract whatever negative effects pollution may have.
Getting to green spaces is important for Alecia Taylor, 27, of Charlotte, North Carolina. She completed her first full marathon in December and gives some of the credit to the "greenways" of her city. She especially enjoys the Mallard Creek Greenway.
"Since there are no cars, you breathe in fresh, clean air the entire way," she said.
Other iReporters also enjoy leaving busy city centers for scenic views and open spaces for physical activity.
In Seoul, South Korea, the challenge is finding a place to play outdoor sports that doesn't require a large fee, says Laura Elaine Hall, 31. Luckily, she found Yangjae Citizen's Forest, where she plays basketball twice a month. The tree cover provides a relatively cool spot in a park nestled in the mountains, she says.
"Because most women don't like to play sports in public in Korea, as a female, I make quite a stir," she says in her iReport.
Group exercise also plays a big role in some cities. Sherbien Dacalanio took this video of a free daily aerobics class that happens every evening in Luneta Park in Manila, Philippines. In Beijing, China, there are multiple outdoor dance classes in the city like this one documented by Alain (insert my last name here) in Olympic Park.
"This dancing is sort of an exercise for these people to keep themselves fit," Alain said. "Even if it's not my first time to see it, I am always glued to what they are doing every time I pass them."
By 2030, six out of every 10 people will live in urban areas, according to the World Health Organization.
========
CNN's Etan Horowitz and John Sanders contributed to this report.